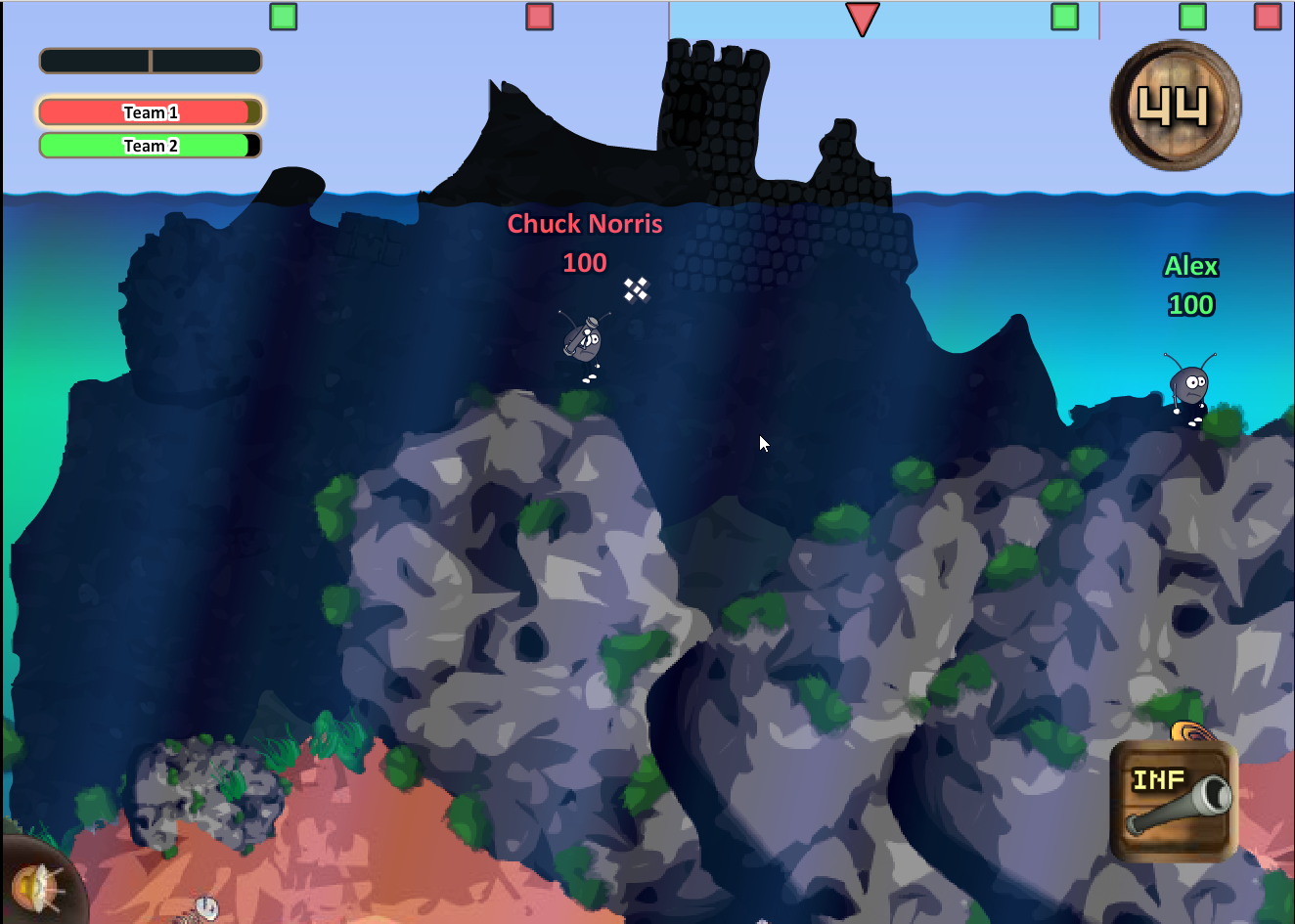 Multimedia Programming: Mato (Worms)
We created Mato as a Worms-Clone as small multimedia project for the university.
History
The game was created in the time frame of 5 days with the best team I ever worked with. It was a flat structure with 4 programmers and one awesome artist.
Technical Details
During the development of the game we opted to use the IDE "Flex-Developer" to program ActionScript instead of Flash. The major benefit of using the IDE is that multiple developers can develop the code and then merge them without having the issue of combining binary .fla files.
Sadly Flash is not anymore directly supported. However you can download it here and play it with an old Flash Player.
Status
Completed Project - No more updates planned, it is not going to be converted to HTML 5.